K.MAEYAMA DRAWELL CO.,LTD.

We have the pleasure of introducing ourselves, 
as manufacturers of brushes for domestic use and export, with over one hundred years of 
experience. 

We were established by Kijiro Maeyama as artists brushmakers in 1905,
when this industry was on an inchoate stage.

Ever since we have constantly strived to improve the quality of our products,
indeed going through every step of all factory inspections. 

This has naturally led to widespread public appreciation in our Drawell brand brush for quality. 
We are confident that we can serve your every need with beautifully handmade brushes.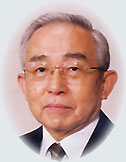 [Company]
K. MAEYAMA DRAWELL CO., LTD.
[President]
Mr. Katsumi Maeyama
[ADRRESS]
5-9, Katsuyama 3,Tennoji-ku,OSAKA 543-0043 JAPAN
TEL:06-6771-6320 FAX:06-6771-6316
E-MAIL:
maeyama@drawell.co.jp